That is why IFMA Belgium wants to lead and inspire its members in these challenging times.
Our Sustainability Event succeeded solidly in this set-up. Inspiring people showed us, through equally inspiring cases, how they integrate sustainability into their FM DNA. No woolly speeches, but concrete insights straight from the source.
Again we want to thank our event partner, Niko, for their hospitality in hosting this event at their headquarters in Sint-Niklaas, as well as for the guided tour through their sustainable production site.
Here is a short recap of the presentations during the event.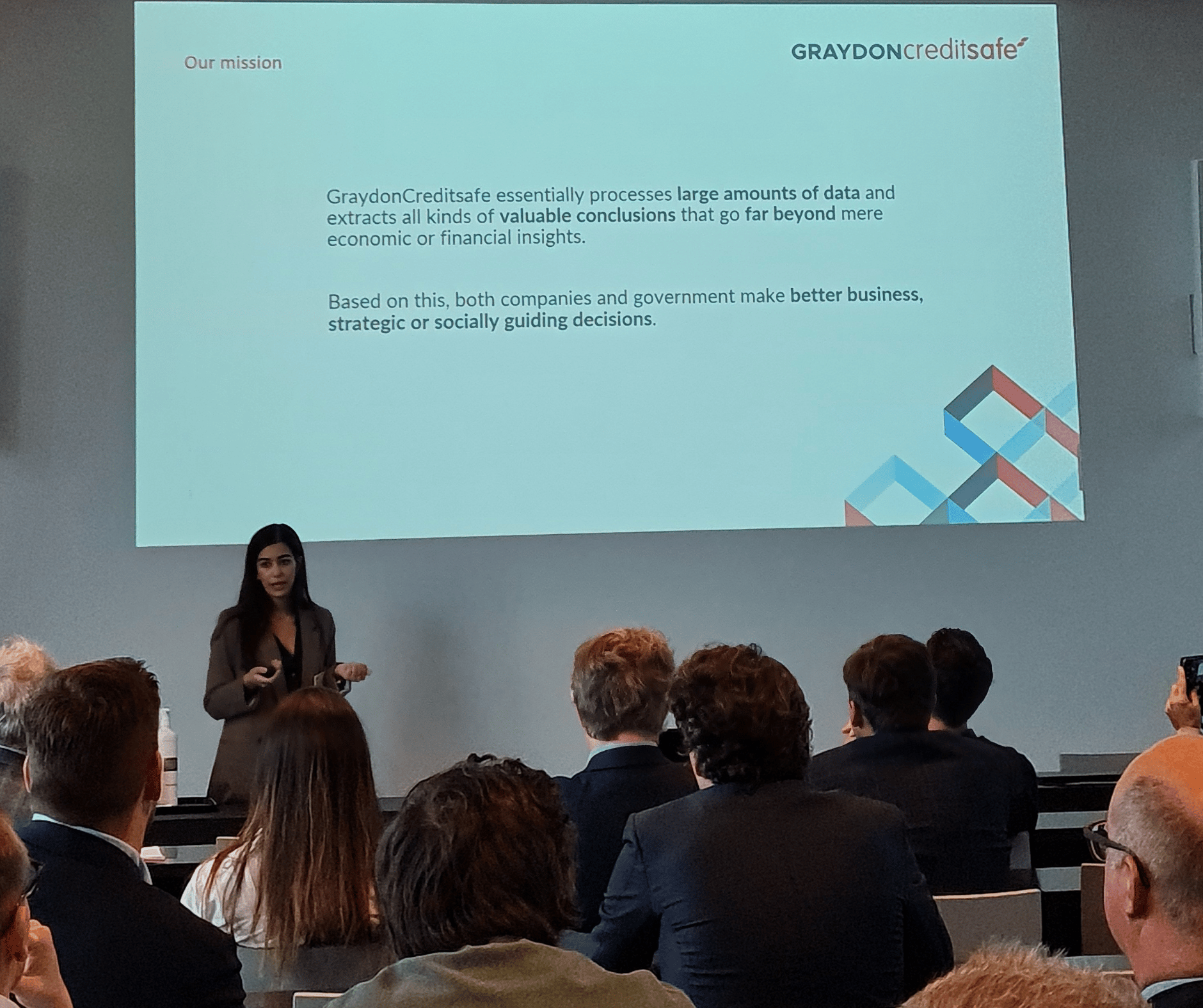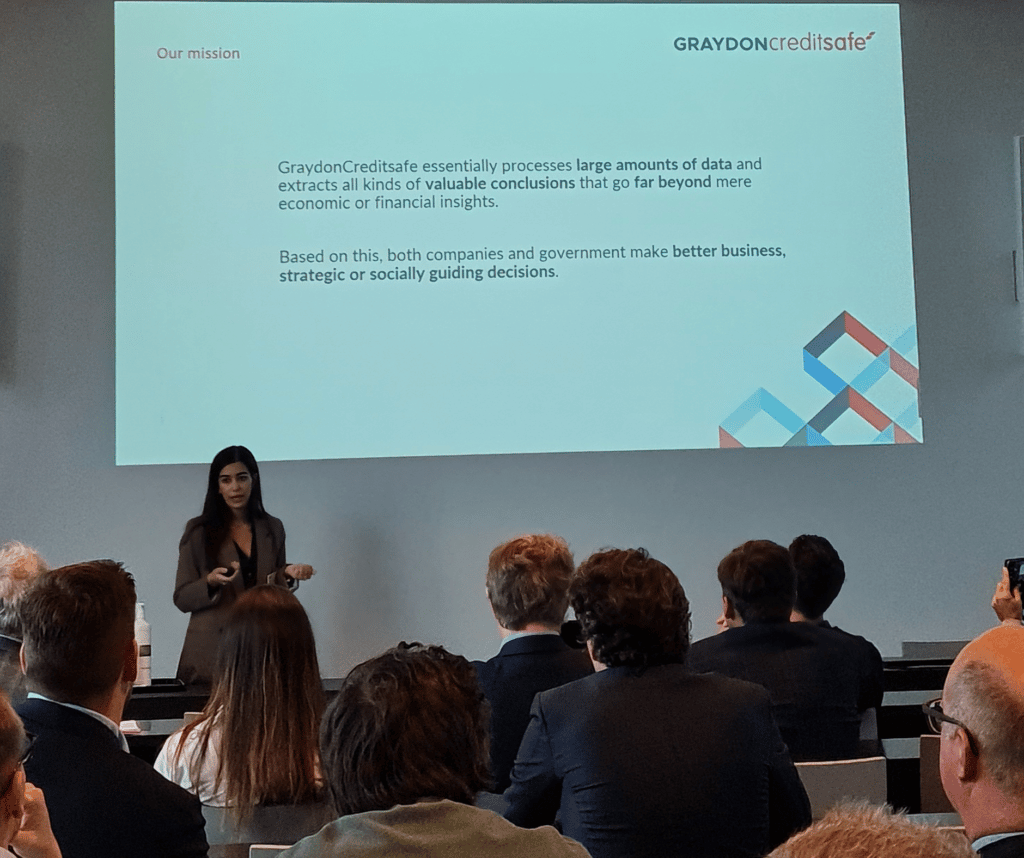 Session 1 - About the European Green Deal by Gabrielė Šimakauskaitė
Gabrielė Šimakauskaitė, Senior Associate Mobility & Energy at Dentons Global Advisors (DGA), kicked off and gave us a view on the European Green Deal and the impact this has on energy efficiency and energy performance of buildings.  DGA has been a proud advisor of IFMA International for more than 10 years. They provide information on EU policy developments to IFMA Chapters and influence EU legislation.
Fun fact: more than 90% of national legislation comes from Brussels!
So where can you have an impact as a Facility Manager?  The EU has set out the European Climate Law to the 2030 target of 55% CO2 emission reduction.  The benefits can be found in the maintain & operate of existing buildings and in the building and renovating of the built environment in an energy and resource- efficient way. This is set out in 2 directives:
Energy Efficiency Directive (EED): targets for reducing energy consumption ; energy efficiency requirements for public buildings
Energy Performance of Buildings Directive (EPBD): recognizing the role of FMs in energy performance of buildings
There are many challenges ahead of us.  We can help you to understand the strategy and tactics linked to these directives.
Session 2 - CSR and long term (financial) performance by Hind Salhane
Next up was Hind Salhane, Head of ESG at GraydonCreditesafe Belgium. She unveiled the strong relationship between corporate social responsibility (#csr) and long term (financial) performance.  It is both an ethical and an essential economic fact to safeguard a healthy future. 
How can an ESG score contribute to this? If we bring all aspects together to the strategic level we are able to identify the different stakeholders and discover what this relationship means to each of them.
Shareholders benefit from it
90% of all studies on the relationship between ESG and firm performance reveal a positive or non-negative correlation. (Friede, Busch & Bassen, 2015)
The market expects it
Research reveals that markets react badly to negative ESG news, while the impact of positive ESG news is insignificant (Capelle-Blancard & Petit, 2019)
Consumers consider it
There is a direct positive effect of perceived ESG on brand credibility, brand image, and perceived quality. ((Koh, Burnasheva & Suh, 2022)
Governments require it
Over the coming years, governments will implement a wide array of new rules to regulate ESG- related activities.
We can state that the Facility Manager is in a perfect position to take the lead in guiding the company and its stakeholders towards the transition objectives.
Session 3 - "Managing sustainability nowadays is more than just being legally compliant" by Jonathan Martens
Jonathan Martens, Sustainability Manager at ISS Belux, started his contribution with a statement: "Managing sustainability nowadays is more than just being legally compliant". He presented a number of use cases in daily FM service delivery in the environmental domain.  From these cases we learned that integrating sustainability throughout the business, with service product focus & pillars, is the way to go. But how can you go beyond the basics?
Take into account the full life cycle of your service
Look at all services at once to find synergy
Don't do it alone, look out for the right partners.
Combining all relevant data behind different services will provide you with excellent insights and dashboard future actions.
Examples of such relevant data are waste volumes, occupancy rates linked to energy consumption, etc. Other use cases that were mentioned are sustainable mobility with electrical bikes and sustainable grazing techniques.
Guided Tour at Niko's sustainable production site
After these insightful presentations we were invited to a guided tour through Niko's sustainable production site.  Bringing green power into the production,  adding order picking robots and automation in production were, among many others, interesting subjects during this fascinating tour.
We closed the event with a walking dinner and engaging discussions about where FM stands now and how it needs to evolve to tackle this multitude of ESG objectives in the (near) future.
To conclude, here is a quote used in Jonathan Martens' presentation: