What is your expertise and how is it connected to Facility Management?
Anton Maes (AM): As a psychologist, what appeals to me in the Facility Management world, is the transition from a technical and operational mindset to a more human-driven one. Itis quite exciting to rethink how the work environment can support more added-value human interactions and how we can accompany and facilitate this change within organizations.
Tom Ryckaert (TR) : I have always helped organizations bringing FM to the next level, involving technology and software, operational services in various FM concept models. My focus has always been strongly on the customer, and the way we can use technology to help organizations create added value for their users while supporting people to achieve their core activities.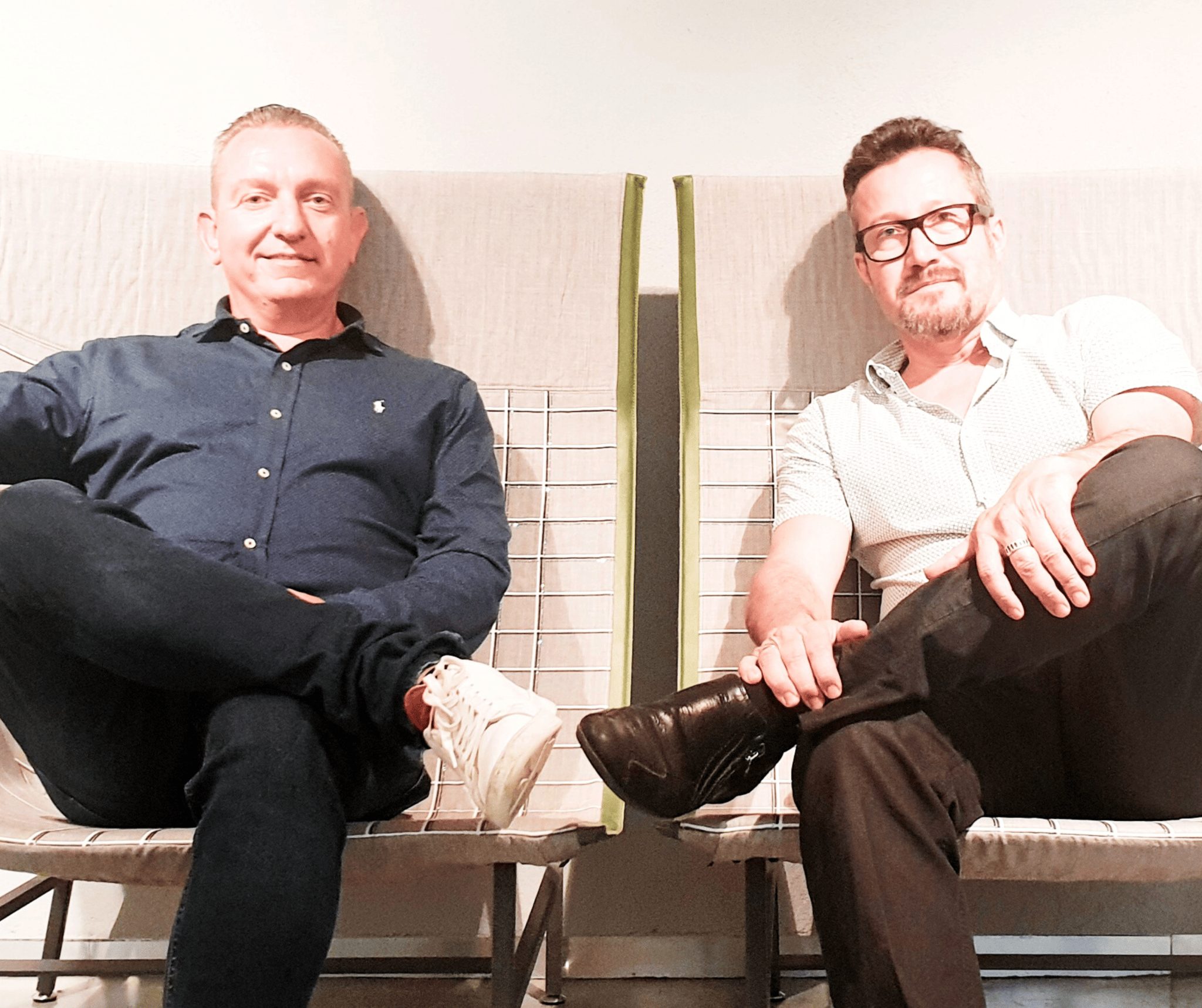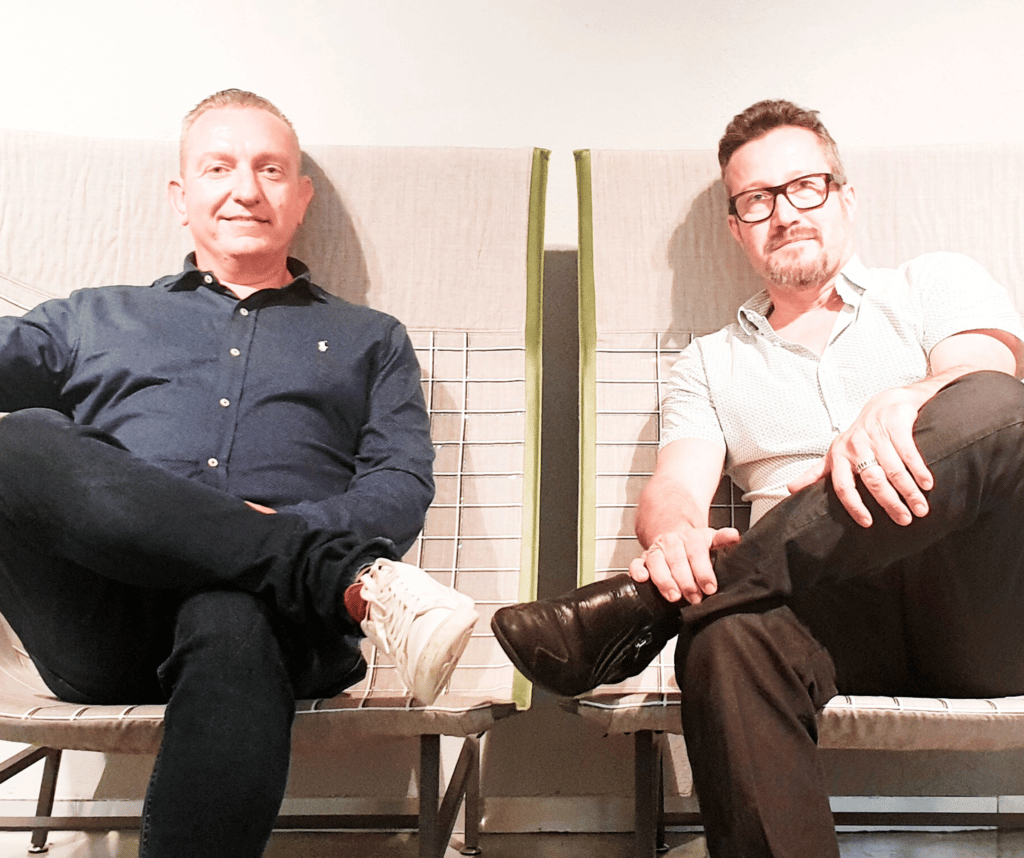 I love the process of involving all stakeholders, from finance to HR, Real Estate, IT and FM, bringing FM projects to a more strategic level.
What were your observations during the last decade? In which way were the work environment and way of working impacted?
AM : Clearly, Covid was a big game changer for the way of working of many organizations. It had a strong impact on the way organizations see the role of their working environment and of their building portfolio. Historically, the office building has always been the central place to produce and work. Today, it has become a place where people come to meet, share knowledge, and interact.  Due to the boost of telework and the empty buildings, many organizations are rethinking the role of an office building and the work environment.
We are also observing a digitalization of the processes: we have less and less paper archives and more and more documents are stored within the digital workplace. Next to this, the workforce is becoming more and more focused on expertise. Not only in the services business but also within the industrial world where automation is increasing.
We should also not forget the importance of sustainability. Developing a sustainable way of working,  avoiding spilling energy and space is a major challenge for facility managers.  
TR : The financial crisis in 2008 was for me the first time in my professional career I saw a big change going on in the FM landscape. We saw a shift, FM became more cost-driven, and this strongly impacted the service delivery models.  A lot of companies were investigating how they could create benefits in the daily FM service delivery.  They started concentrating services with one FM service provider, what led to concepts like main contracting, multi-services & integrated FM. These aspects have become embedded in the Belgian FM market. 
Between 2011 and 2012, another shift happened with the rise of hospitality services that elevated FM to a more strategic role. And obviously, not so long away, Covid, as Anton explained, has strongly impacted facility management and the real estate market. Today, hybrid working is part of people's daily life, with a stronger focus on the work-life balance. Since Covid, it has become clear that data is needed to  provide a better view on different elements, such as transparent occupancy rates to provide insights into workplace and real estate strategies.
Before Covid arrived, sustainability was already on the agenda, but the sense of urgency was not present. With the EU Green Deal and all regulations coming from it, all FM'ers have now been pushed to work on these new challenges & objectives.  The ESG score and related criteria (such as environmental impact) are contributing to a companies' identity and branding.
What are the best practices you have observed among companies? Did they use Covid as a lever to rethink their way of working?
AM: Companies start to realize how strategic the workplace is to attract and retain new talents. The real challenge today is how to offer a working environment within which people can grow and feel good. This implies the conception of spaces that are comfortable and attractive through the reflection of the core values of the organization. Some companies have done an impressive work on the topic, other are still initiating the process.
TR : As already mentioned, by incorporating  Prop Tech / IoT in the daily FM operations, value is created for companies.  Using sensors that capture many signals, such as occupancy rates but also temperatures, air quality, noise level, a lot of information can be displayed on nice dashboards. This is not enough! What matters, is to take it to the next level and use this data to enable strategic decisions, adapt the workplace strategy e.g., reduce square meters, activate satellite offices, etc. …
The war for talent has been going on for some time now. I prefer to call the "love for talents". When employees are coming to the offices, we should offer them the most seamless journey during their day. And again, technology can contribute to the employees' journey. We could provide one-click accessibility to services such as the booking of spaces, contactless access to parking lots, automatic orientation to available spaces, …
As you explained, technology is becoming more and more important within organizations. What are the minimal requirements for companies to stay ahead and make the best use of their buildings and software solutions?
AM: To me, this is really about optimizing the employees' experience, like Tom explained, providing efficient booking tools and user-friendly solutions to allow people to increase their comfort within the spaces they use e.g. by adapting the light, the heat, the quality of the air, providing top notch meeting equipment, full hybrid and even 3D meeting spaces … and making the best of the days spent at the office.
TR : This is never an easy question as there is not "one size fits all" solution. Before thinking about technology, every company should start by one question: "what do I want to achieve with technology" and more importantly, "why do I want to achieve this goal?"
This is always related to the needs of the different stakeholders. What are the pains we want to solve and for whom? Is it a financial question? Is it about increasing the benefits for our employees or customers? Is it about innovation? And what should this innovation allow us to do? Once we  have a clear view on the needs and pains, we can start thinking about what we need to implement and how. But not the other way around! We need to gather the right stakeholders around the table and get support from the board.
In the last years, many solutions popped up in the FM and real estate markets. I can easily understand that it is a challenge to stay up to date, get a correct overview and define how to start. In my opinion, the most important success factor is the ability to gather all data on a platform in a centralized database. This is the only way to keep an eye on all data and processes and to keep that knowledge within the FM department. This way, you have the means as an FM organization to build a relevant dashboard that can support and monitor the impact of your strategic decisions.
FM is becoming more and more data & technology driven. 10 years ago, I already introduced the term "Facility as A Service", now it's time for these concepts to be implemented.
Some companies are struggling to recruit strong expert profiles. What would you advise them in terms of a cultural switch to attract the profiles courted by many companies?
AM:  The profiles we need in modern companies are mostly creative profiles who can innovate, create new projects and products in our teams . We will need lots of different profiles e.g. psychologists, mathematicians, historians, software developers, …  To attract them, we need to offer smart flexibility. On the other hand, younger profiles also need to learn and have contacts with the rest of the teams so they will need access to a comfortable and attractive work environment.
TR:  When it comes to data and technology, I think it's also important to explore how your current employees can be coached and trained to fulfill these new roles. Within IFMA, we are convinced that the new generation of FM'ers are already trained during their bachelor years in these domains before they start their professional careers. To build on what Anton just said about the younger generation, I recently read an article explaining that Generation Z values more being in an office than experienced employees. But they also need the office to better fit their needs e.g. privacy, collaboration spaces, single person spaces to support remote meetings, …