IFMA has embarked on a global effort to disseminate facility operations and performance data. This white paper focuses on sustainable operations and maintenance practices and is the first in a series of three reports summarizing performance of select buildings throughout Europe.  While there is a small sample size for this pilot study, there are relevant findings to consider.
As organizations recognize the importance of conducting business in a socially responsible manner, they are scrutinizing how facilities impact the environment.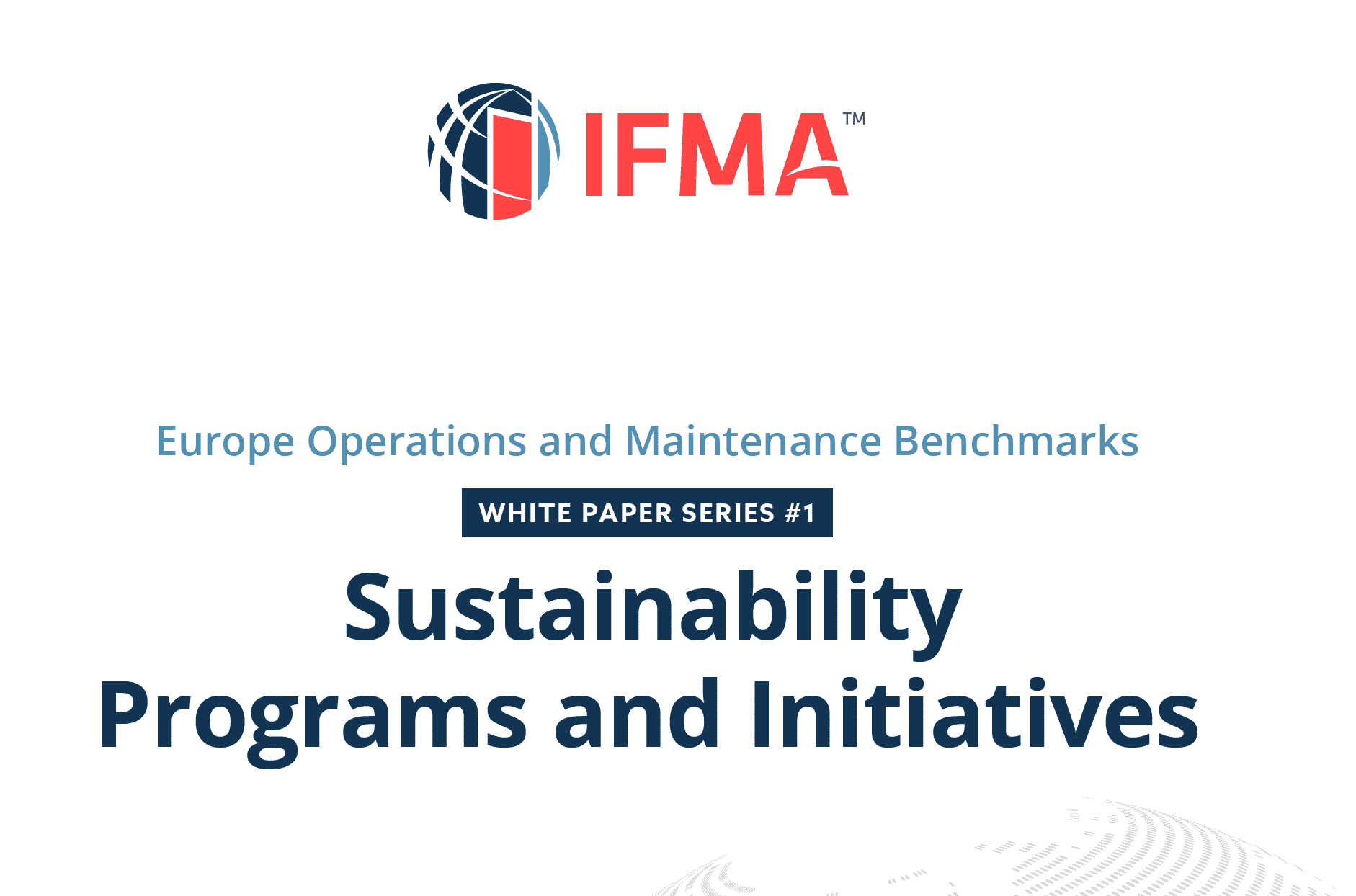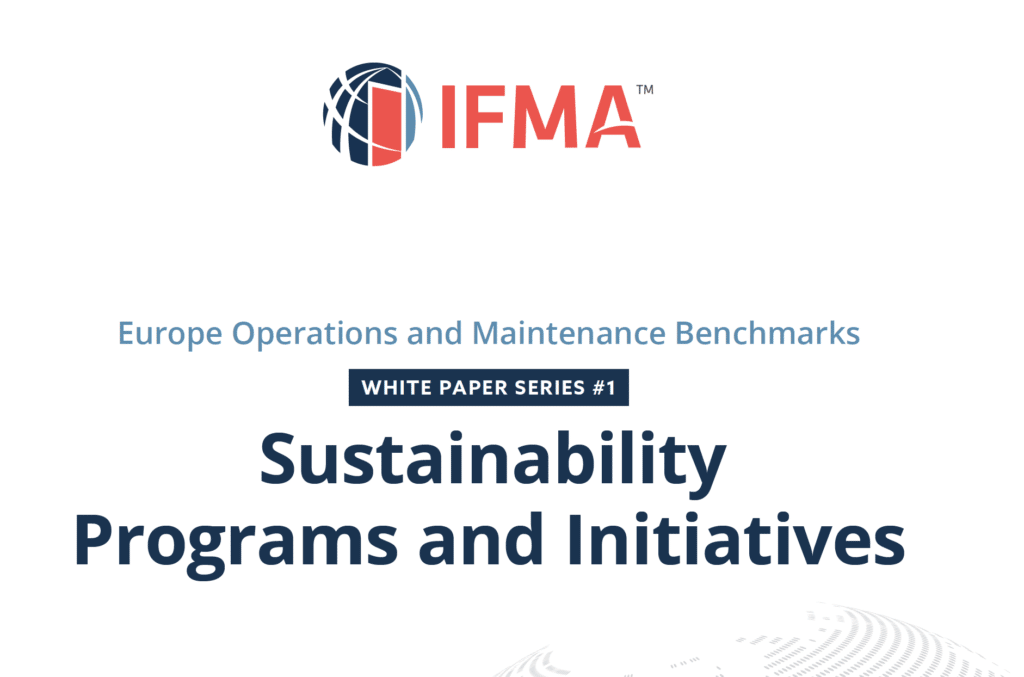 For example, about 44% of respondents reported their buildings had some green elements, but no certification. Respondents stated that nearly half (49%) of their solid waste was diverted from landfills. However, 79% of respondents stated that they do not track their carbon footprint/CO2 emissions.
Facility managers may adopt the variety of efforts to increase the organization's sustainability efforts. For the European region, ISO14001 was the most common tool used (42% of respondents), followed by BREEAM and formal measuring and monitoring processes (29% each). Thirteen percent of respondents did not report the use of any sustainability programs.
A successful sustainability program may require some financial commitment from the organization. Respondents were asked to report what percentage of their departmental budget was currently allocated toward sustainability initiatives. Most organizations (38%) allocate 2% or less annually, while 23% of organizations do not have any funding set aside specifically for sustainability programs. Monitoring key performance indicators and the effect of environmental policies and legislation throughout Europe will be an important task in the future.