You can now register for a special webinar designed to help you understand:
The importance of Level(s) in the context of recent EU policy developments related to whole life carbon.
How the Level(s) indicator for assessing whole life carbon can be used at each stage of a building's life cycle (from design, to construction to end-of-life).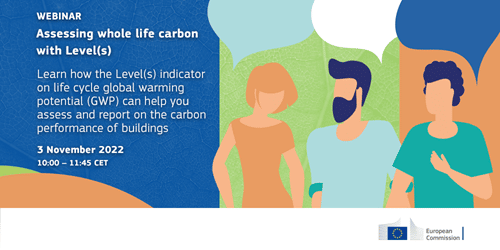 PLUS: the webinar will feature presentations by built environment professionals who will explain the importance of Level(s) for the whole life carbon assessment of buildings in their contexts.
Professionals involved in the design, planning, financing, execution of building projects.
Representatives of associations, agencies, cities and public authorities with responsibility for the built-environment (building/construction, real estate etc.).
Organisations, of all kinds, focused on the decarbonisation of buildings.
Date/time and registration